List of drugs that need generic alternatives shared by USFDA and China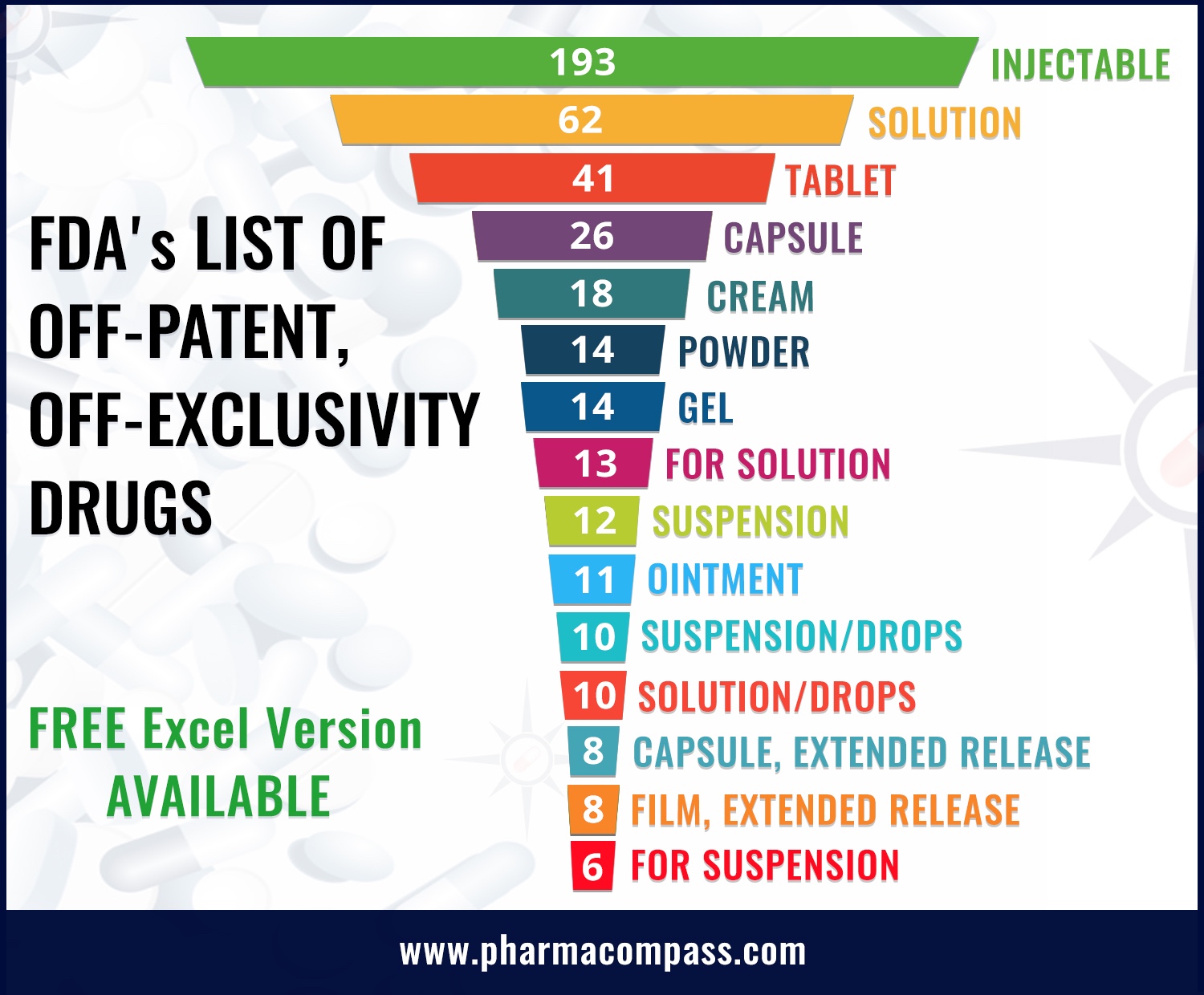 In its continuous endeavor to bolster the competitiveness of the generics market, the US Food and Drug Administration (FDA) updated its list of 'off-patent, off-exclusivity drugs without an approved generic'. This update is part of FDA's initiative to improve transparency and encourage the development and submission of abbreviated new drug applications (ANDAs) for drugs with limited competition.
This update follows FDA's initiative last week to enhance one of the agency's most viewed databases for the pharmaceutical industry — the Paragraph IV Patent Certifications List — by adding several additional data points, including the status of any 180-day exclusivity decision for individual drug products, along with other information about the dates of first approval, marketing status and expiration dates of blocking patents. 
The agency's intent of providing more information regarding Paragraph IV Patent Certifications is to help subsequent generic drug applicants determine when their products can be approved and marketed.
The 'off-patent, off-exclusivity drugs without an approved generic' includes two lists. The first list identifies drug products for which FDA could immediately accept an ANDA without prior discussion. The second list identifies drug products for which ANDA development or approval may raise potential legal, regulatory, or scientific issues that should be addressed with the FDA prior to considering submission of an ANDA.
The document also contains an appendix which identifies new drug application (NDA) drug products that were removed from the two lists because one or more ANDAs referencing, such NDA drug products, have been approved since the publication of the previous list.
Among the 11 drugs approved are the generic versions of the tablets of methylprednisolone, mifepristone, aminocaproic acid, toremifene citrate and vigabatrin and acyclovir cream.
The FDA has stated that it will update the list every six months.
Click to get your Excel version of FDA's List of Off-Patent, Off-Exclusivity Drugs without an Approved Generic