Sigachi Group
COMPANY
Sigachi is the industry leader in the field of Pharma Excipients, Nutra and food ingredients. Sigachi was incorporated in the year 1989 and has rapidly established itself as one of the largest manufacturers of Microcrystalline Cellulose worldwide. We have 4 facilities in India at Hyderabad, Dahej and, Jhagadia. All facilities are GMP, HACCP, FSSC, FSSAI and ISO 9001:2015 certified. We have a strong, dedicated team of R&D Food Scientists that provides technical support whenever required. The culmination of the above factors makes us a favored and trusted supplier to Food, Nutra and Pharma giants across the globe. Our global presence is spread across more than 50 countries and other regions.
SEE SIGACHI PHARMA EXCIPIENTS IN OUR SHOP
---
SIGACHI PRODUCT RANGE
With our extensive research expertise we design your drug delivery systems with minimal excipients and here you can precisely find the right solution for your application, needs and challenges.
---
BARETab PH
BARETab® PH is an in-one excipient for direct compression tablet formulation. It contains four different pharmacopeial excipients Binder-filler, glidant, disintegrant, and lubricant. It is specially developed for pharmaceutical tablets it has a higher surface area, outstanding flowability, and promotes dissolution profile. BARETab PH maintained drug content uniformity in low, medium, and high-dose formulations. It is suitable for poor compressible pharmaceutical active ingredients. With BARETab PH can increase productivity by decreasing rejections.
BARETab® PH Composition: Microcrystalline Cellulose, Colloidal silicon dioxide, Croscarmellose sodium, Talc
It has two grades PH and LMPH: BARETab LM PH is suitable for moister sensitive APIs.
Benefits of using BARETab PH:
Dust-free handling during production
Enhanced lubrication efficiency
Superior binding properties
Higher surface area helps to provide desired tablet hardness and Disintegration time.
High intrinsic flowability, which is helping to increases API flowability.
Increases tablet compressibility.
Increased production capacity with Homogeneous product
> Find all BARETab product information below
HiCel SMCC
HiCel SMCC, is a unique combination of microcrystalline cellulose (MCC) and colloidal silicon dioxide (CSD). A high-functionality excipient requires less complex processing, has high inherent functionality, and passes that functionality on to the drug formulation. It is manufactured through co-process technology. Coprocessing technology improves physical properties i.e. bulk density, flowability, and particle size of the blend thereby enabling to deliver good quality final product, a tablet. HiCel SMCC has outstanding flow properties. It delivered good tablets with 20-30% more tablet hardness in comparative to normal MCC. Outstanding flowability improves weight uniformity and dissolution profile. HiCel SMCC is a suitable binder filler for Pharmaceutical and Nutraceutical OSD formulations.
With HiCel SMCC available different grades:
Benefits of using HiCel SMCC:
Outstanding Flow
Excellent compatibility
Enhanced lubrication efficiency
Improved blending properties
Dust-free handling during production
Increased production capacity
> Find more HiCel product information below
---
AceCel MCC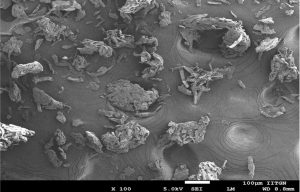 AceCel MCC is a bulk dried MCC, and it is an economical product. It is suitable for wet granulation and dry granulation and a few grades of AceCel MCC are used in direct compression method. It has sufficient flowability and good compressibility.
It is also available in different grades:
Benefits of using AceCel MCC:
Good Flow property
Good compatibility
Low moisture grade of MCC suitable for moisture sensitive grades
Economical grade of MCC
> FIND THE ACECEL PRODUCT INFORMATION BELOW
GloCel
GloCel, powdered cellulose, is manufactured from purified wood pulp by Mechanically disintegrating.It is used in Nutraceutical and chemical industries. It is used to manufacture health supplements and it delivered good quality tablets by DC, wet and dry granulation.
Grades available with GloCel:
Benefits of using GloCel:
Excellent compatibility
Improved blending properties
Provides better disintegration time
> Find the GloCel product information below
Contact:
Corporate Office
Phone: +9140 40114874 / 75 / 76
Sigachi US
Phone: +1 443-417-1577 Ext 101
Sigachi MEA
Phone: +971521713505