The best-selling drugs of the next 5 years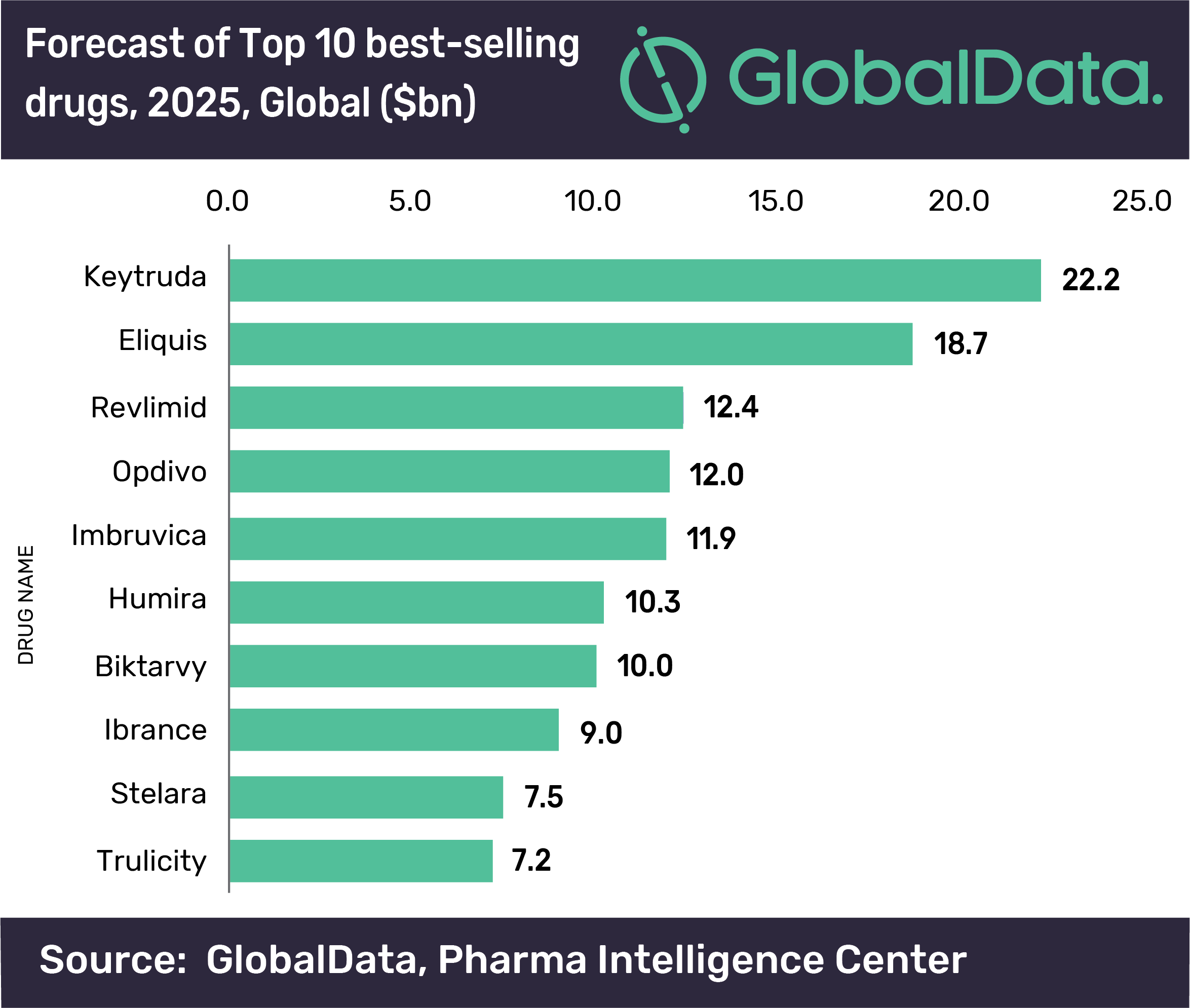 Merck & Co's immuno-oncology drug Keytruda (pembrolizumab) is projected to be the best-selling drug by annual revenue in 2023, earning $22.2 billion by 2025, according to new research by GlobalData.
Article by pharmaphorum.com
The data forecasts the top 10 best-selling drugs in 2025 by annual revenue.
Following Keytruda, Bristol-Myers Squibb (BMS) and Pfizer's Eliquis (apixaban), an oral anticoagulant, will be the second best-selling drug out of the top ten, with annual sales of $18.7 billion by 2025.
"Keytruda is expected to overtake AbbVie and Eisai's anti-inflammatory drug Humira (adalimumab), which is currently the world's top-selling drug," says Keshalini Sabaratnam, pharma analyst at GlobalData. Continue here