Hypothermia-Triggered Mesoporous Silica Particles for Controlled Release of Hydrogen Sulfide to Reduce the I/R Injury of the Myocardium
Despite the fact that heart transplantation (HTx) is a relatively mature procedure, heart ischemic and reperfusion (I/R) injury during HTx remains a challenge. Even after a successful operation, the heart will be at risk of primary graft failure and mortality during the first year.
In this study, temperature-sensitive polymer poly(N–n-propylacrylamide-co–N–tert-butyl acrylamide) (PNNTBA) was coated on diallyl trisulfide (DATS)-loaded mesoporous silica nanoparticles (DATS-MSN) to synthesize hypothermia-triggered hydrogen sulfide (H2S) releasing particles (HT-MSN). Because the PNNTBA shell dissolves in phosphate-buffered saline at 4 °C, the loaded DATS could continuously release H2S within 6 h when activated by glutathione (GSH). Furthermore, after co-culturing biocompatible HT-MSN with cardiomyocytes, H2S released from HT-MSN at 4 °C was found to protect cardiomyocytes from ischemic and reperfusion (I/R) injury. In detail, the rate of cell apoptosis and lactate dehydrogenase activity was decreased, as manifested by increased BCL-2 expression and decreased BAX expression. More importantly, in an isolated heart preservation experiment, HT-MSN demonstrated potent protection against cardiac I/R injury and reduced expression of inflammatory factors TNF-α and IL-1β. This study provided a new method for the controlled release of H2S by the donor and myocardial protection from I/R injury.
Xia, Wenyi; Yan, Tao; Wen, Lianlei; Zhu, Shijie; Yin, Wang; Zhu, Miao; et al. (2022): Hypothermia-Triggered Mesoporous Silica Particles for Controlled Release of Hydrogen Sulfide to Reduce the I/R Injury of the Myocardium. ACS Publications. Collection. https://doi.org/10.1021/acsbiomaterials.2c00266
---
See also the article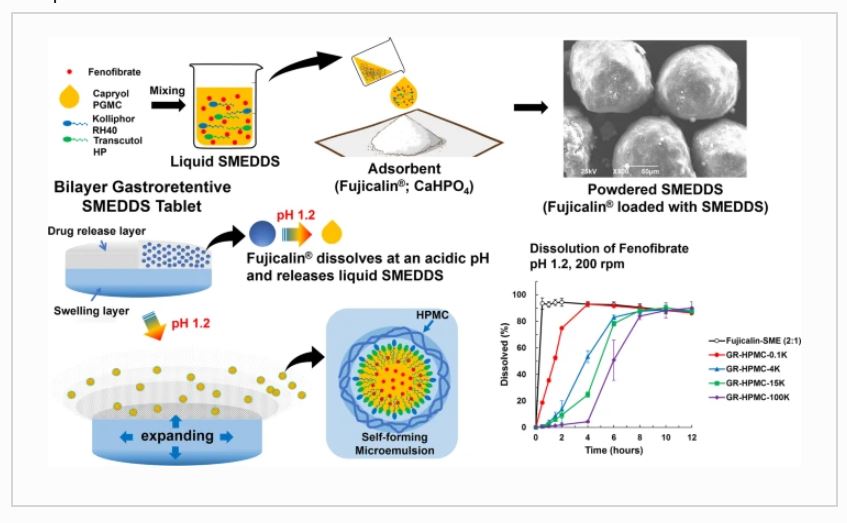 "Gastroretentive Sustained-Release Tablets Combined with a Solid Self-Micro-Emulsifying Drug Delivery System Adsorbed onto Fujicalin® "