The Effect of Humidity on Tablet Surfaces Containing Different Types of Superdisintegrants – Scientific Poster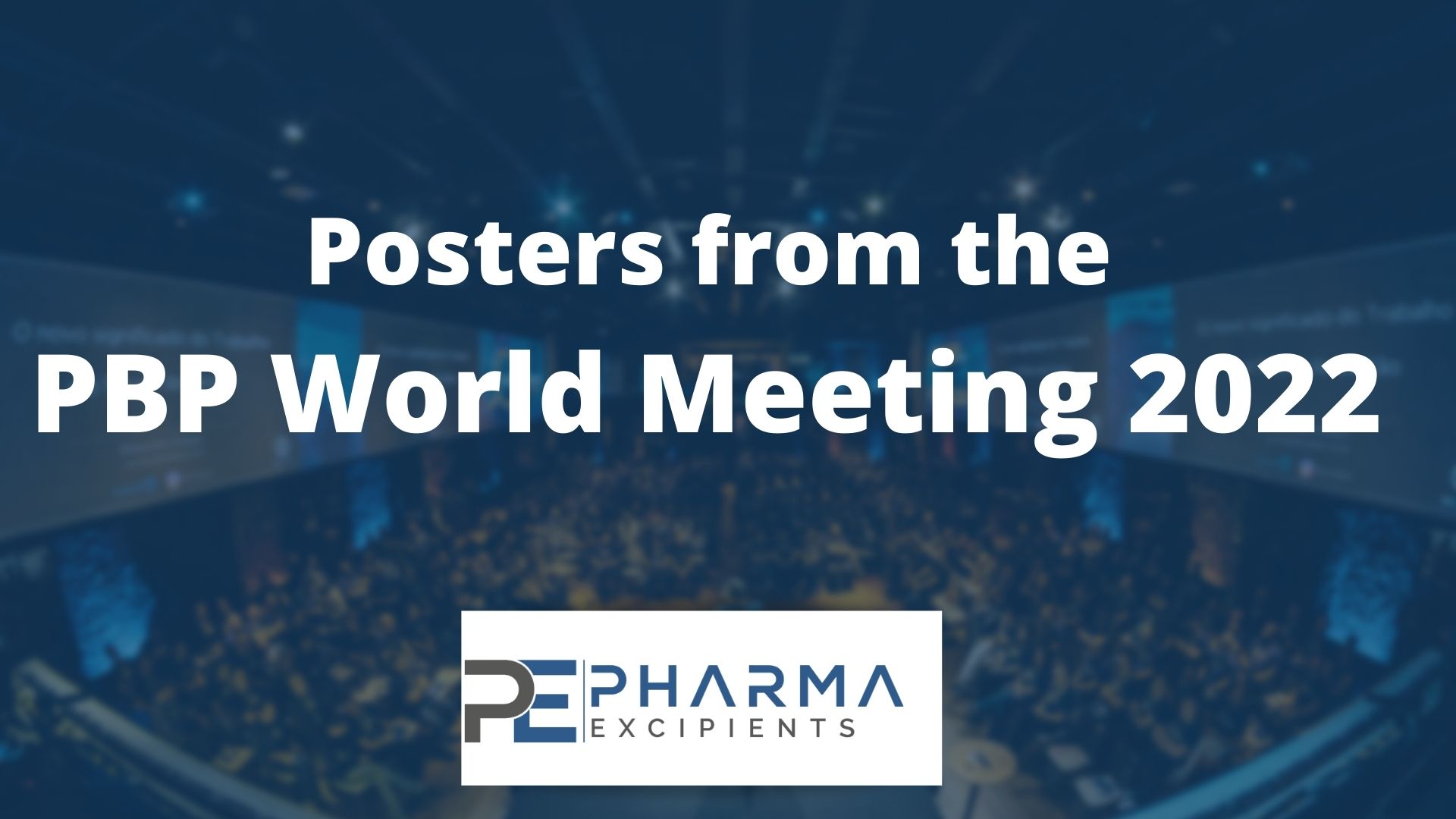 The 12th APV PBP World Meeting took place from 28 – 31 March 2022 in Rotterdam. There was a poster section at the event where really interesting scientific posters were presented. Therefore we asked the presenting scientists if we could share their work in addition online with the Pharma Excipients community.
As many scientists send us their posters we will show several posters of the PBP Poster Session stepwise over the next weeks.
We begin with a poster from Dr. Sonja Bauhuber and Dr. Gernot Warnke from JRS Pharma
(click on the poster to enlarge it):
Introduction:
While it is desirable for processing, handling and packaging purposes, to produce tablets of high mechanical strength, the same tablets are supposed to disintegrate rapidly upon contact with water. Superdisintegrants built into tablet formulations help to bridge these two extremes. The three main mechanisms exhibited by disintegrants are swelling, wicking (i.e. transportation of water into and throughout the tablet matrix), and shape recovery (i.e. a delayed and controlled elastic recovery). Swelling can be attributed to sodium starch glycolate (SSG) as its prevailing behavior. Croscarmellose sodium (CCS) shows predominantly wicking, whereas crospovidone (PVPP) is characterised by strong shape recovery. It is noteworthy, though, that none of the disintegrants falls into one sole category. Rather, all disintegrants show combined mechanisms, albeit in different ratios. Irrespective of the type, all mechanisms are triggered by water. While interaction with liquid water is desired, unintended interaction with water vapour may possibly occur during manufacturing as well as storage. It is therefore important to understand the effect of high relative humidity on tablet surfaces.
Materials and Methods: 
Tablets were made from 95 % of microcrystalline cellulose (MCC, VIVAPUR® 102) which represented the filling binder, 4 % superdisintegrant and 1 % sodium stearyl fumarate (PRUV®) as lubricant. The superdisintegrants were either croscarmellose sodium (CCS, VIVASOL® ), sodium starch glycolate (SSG, EXPLOTAB®) or crospovidone (PVPP, VIVAPHARM® PVPP XL). Tablets were stored in an open dish at 40 °C / 75 % relative humidity for 24 hours. SEM pictures were taken either immediately after compression or after 24 hours.
Download the full research paper as PDF here: WissPoster_A0_Tablet_Surfaces_GB_220303
Sonja Bauhuber ; Gernot Warnke
JRS Pharma GmbH & Co. KG, 73494 Rosenberg, Germany