Measuring the Disintegration Force Development of Tablets Containing Different Disintegrants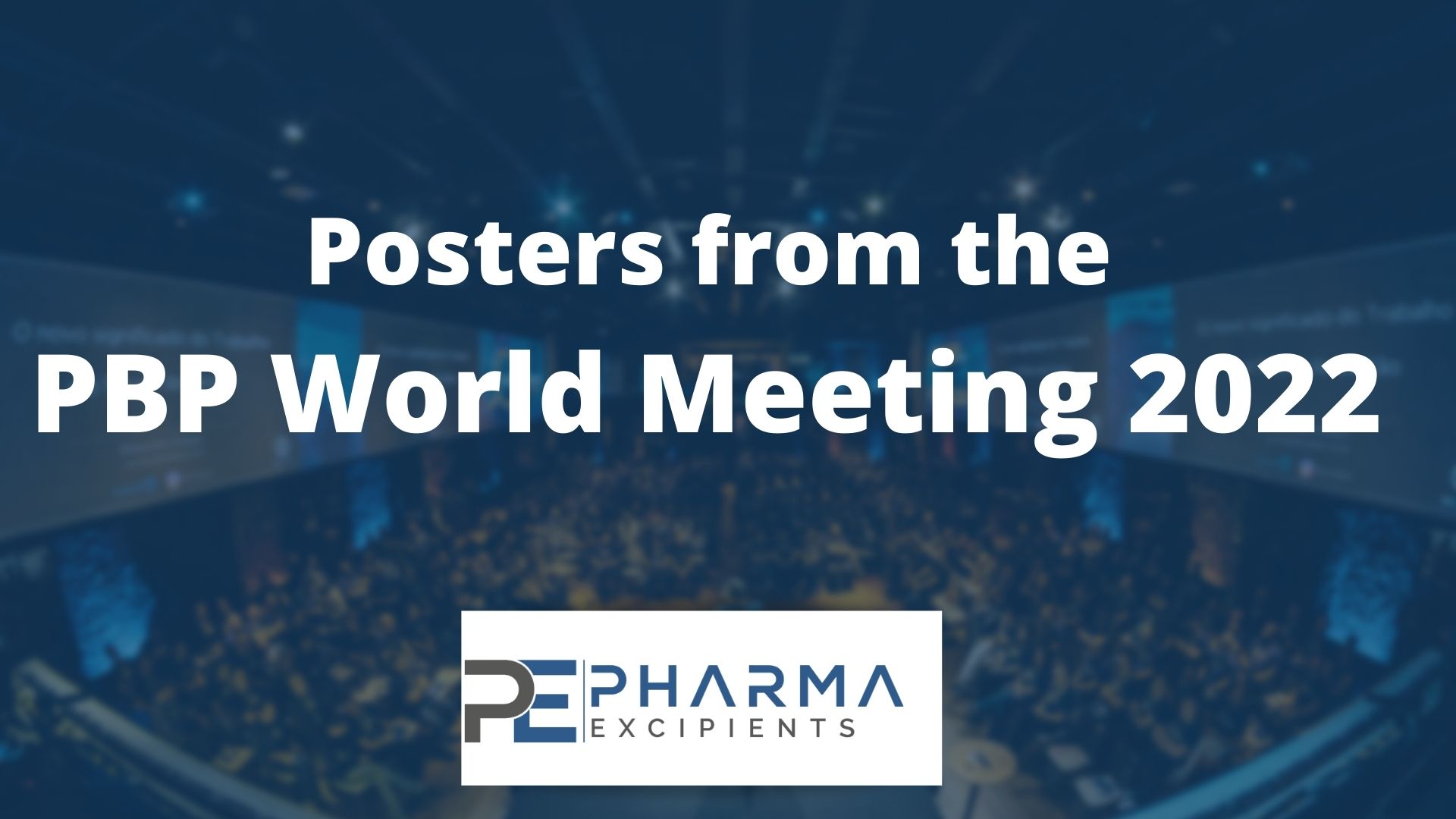 The 12th APV PBP World Meeting took place from 28 – 31 March 2022 in Rotterdam. There was a poster section at the event where really interesting scientific posters were presented. Therefore we asked the presenting scientists if we could share their work in addition online with the Pharma Excipients community.
As many scientists send us their posters we will show several posters of the PBP Poster Session stepwise over the next weeks.
We continue our poster series with a poster from Carolin Teucher , Ranjithan Chandramohan , and Gernot Warnke from JRS Pharma
(click on the poster to enlarge it):
Download the poster as PDF: WissPoster_A0_Tablet_Disintegration Force_GB_220224
Introduction
The aim of this study was to investigate the disintegration behavior of croscarmellose sodium (CCS), sodium starch glycolate (SSG) and crospovidone (PVPP) in a matrix containing hydrogenated vegetable oil, DCP and MCC. The tablets were tested for their disintegration time as well as the development of the disintegration force under confined and unconfined conditions.
Materials and Methods
Dibasic calcium phosphate dihydrate (DCP, EMCOMPRESS®), microcrystalline cellulose (MCC, VIVAPUR® 101), hydrogenated vegetable oil (LUBRITAB®), sodium stearyl fumarate (SSF, PRUV®), croscarmellose sodium (CCS, VIVASOL® ), crospovidone (PVPP, VIVAPHARM® PVPP XL), and sodium starch glycolate (SSG, EXPLOTAB®) – all JRS PHARMA GmbH & Co KG, Germany – were used  – as shown in the poster above.
Authors
Carolin Teucher 1, Ranjithan Chandramohan 2, Gernot Warnke 1
1 JRS PHARMA GmbH & Co.KG, 73494 Rosenberg, Germany, 2 Hohenheim University, Germany
Contact: gernot.warnke [at] jrspharma.de
See another PBP World Meeting 2022 poster from JRS Pharma
---
See our overview of the PBP World Meeting 2022 posters: