Semi-solid extrusion 3D printing of starch-based soft dosage forms for the treatment of paediatric latent tuberculosis infection – Scientific poster from PBP World Meeting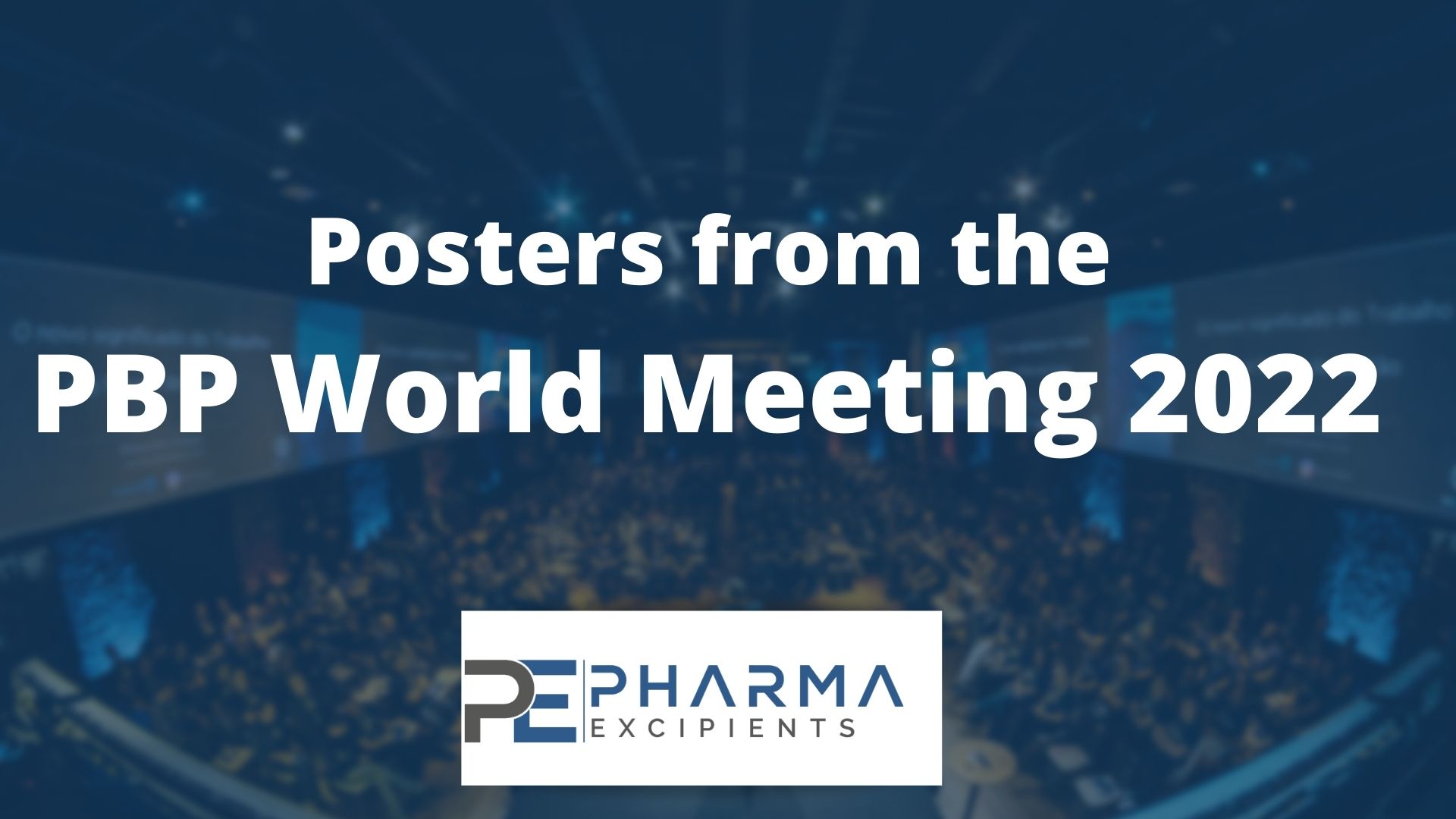 The 12th APV PBP World Meeting took place from 28 – 31 March 2022 in Rotterdam. There was a poster section at the event where really interesting scientific posters were presented. Therefore we asked the presenting scientists if we could share their work in addition online with the Pharma Excipients community.
As many scientists send us their posters we will show several posters of the PBP Poster Session stepwise over the next weeks.
The next poster was presented by Aikaterini-Theodora Chatzitaki from University of Thessaloniki, Thessaloniki, Greece:
(click on the poster to enlarge it)
Introduction
An ideal paediatric formulation should consist of non-toxic excipients, enable ease of administration and flexible and accurate dose titration over a wide age and weight range, while at the same time its production should be easy, cost-effective and commercially available.
This study aims to address these requirements from both a material and manufacturing method perspective, describing the fabrication of starch-based soft dosage forms for paediatric tuberculosis treatment with isoniazid (ISO) using semi-solid extrusion (SSE) 3D printing.
Materials and Methods
Corn starch was used for ink preparation using ISO as model drug. The inks were characterized physicochemically and their viscoelastic properties were assessed with rheological analysis. Starch tablets were fabricated using the CELLINK INKREDIBLE printer (Gothenburg, Sweden) and the morphology of the printed dosage forms was visualized with scanning electron microscopy. Texture profile analysis (TPA) was used to evaluate the hardness, cohesiveness, springiness, gumminess and adhesiveness of blank and ISO printed tablets. Dose accuracy was verified before in-vitro swelling and dissolution studies in simulated gastric fluid (SGF) at 37 °C.
Download the poster as PDF: Semi-solid extrusion 3D printing of starch-based soft dosage forms
Download the corresponding article as PDF: Semi-solid extrusion 3Dprinting_article
Poster Presenter:
Aikaterini-Theodora Chatzitaki,
Laboratory of Pharmaceutical Technology, Department of Pharmacy, School of Health Sciences, Aristotle University of Thessaloniki, Thessaloniki, Greece
---
See more PBP World Meeting posters: