The beneficial properties of feeding isomalt powder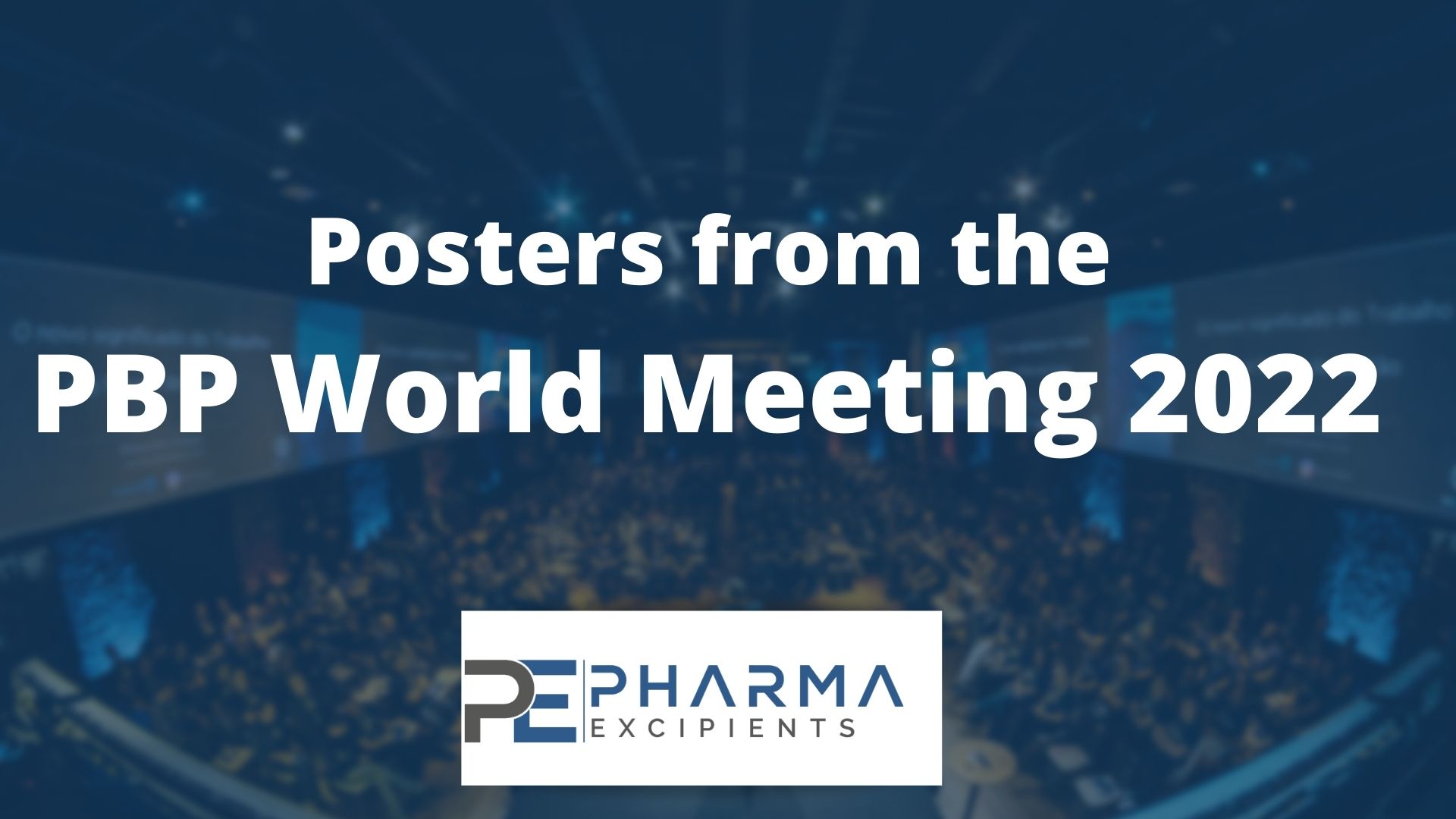 The 12th APV PBP World Meeting took place from 28 – 31 March 2022 in Rotterdam. There was a poster section at the event where really interesting scientific posters were presented. Therefore we asked the presenting scientists if we could share their work in addition online with the Pharma Excipients community.
As many scientists send us their posters we will show several posters of the PBP Poster Session stepwise over the next weeks.
The next poster in our series was presented by scientists from RCPE and beneo:
(click on the poster to enlarge it)
Introduction
Powder feeding is the first and most critical step of continuous manufacturing (CM) operations. One of the root causes for the feeder mass flow deviations is tribo-charging, which, among other effects, can induce material adhesion on the equipment surfaces. Compared to the conventional spray-dried mannitol (MAN), agglomerated types of isomalt (ISM) possess properties such as low adhesion tendency that can be beneficial during processing in CM lines.
Conclusions
We demonstrated that isomalt (ISM) exhibits comparable feeding performance to the well-established mannitol (MAN), with even lower tribo-charging propensity and less tendency to adhere to screw outlet during split-feeding operations. Moreover, ISM was found to maintain the excellent feeding performance also during pre-blend feeding (using the selected colored tracer as a low-dose API surrogate).
Authors:
M. Beretta1,2, V. Magosi1, J. Kruisz1, O. Luhn3, S. Rendl4, J. Kastner4, M. Spoerk1, A. Paudel1,2
1 Research Center Pharmaceutical Engineering GmbH, Graz, Austria
2 Institute of Process and Particle Engineering, Graz University of Technology, Graz, Austria
3 Central Department Research, Development and Services, Südzucker AG, Obrigheim/Pfalz, Germany
4 Campus Wels, University of Applied Sciences Upper Austria, Wels, Austria
---
See other 2022 PBP World Meeting posters: