LUBRITAB RBW – The Clean Label Lubricant for Tablet and Capsule Formulations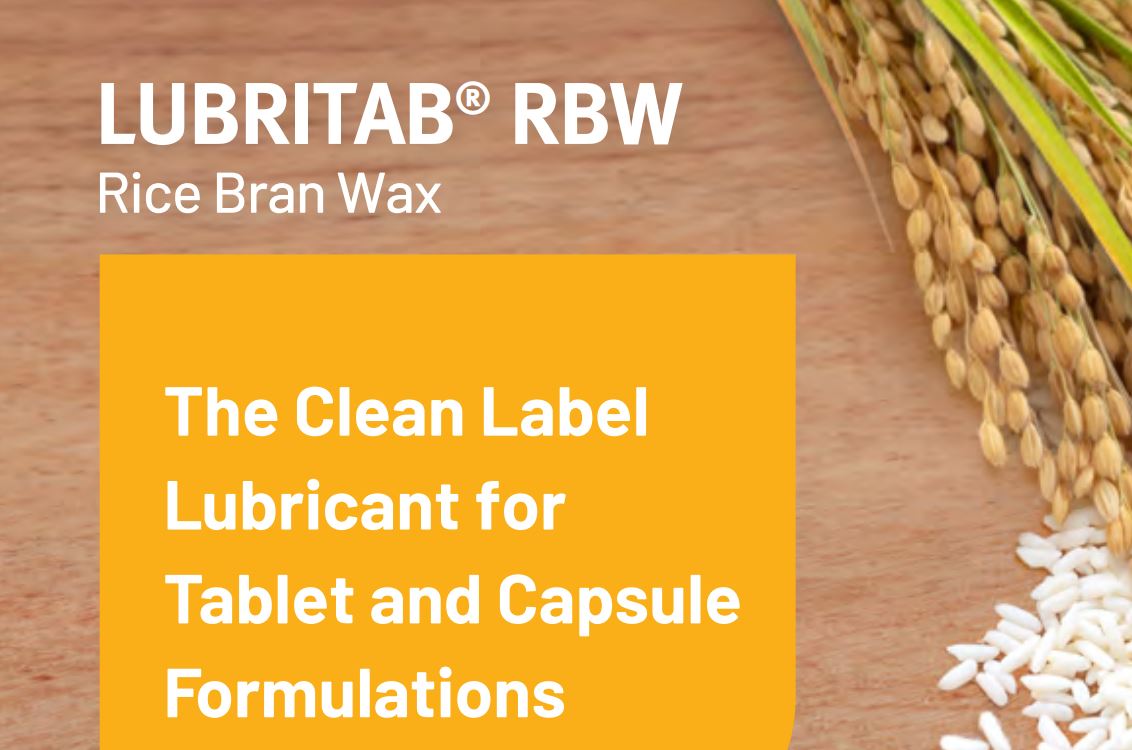 LUBRITAB® RBW (Rice Bran Wax) is the innovative all-natural lubricant designed to meet growing clean label demands. Derived from rice, this plant-based ingredient is gluten-free, and offers a sustainable solution for tablet and capsule formulations.
Benefits
• The only clean label lubricant
• Sustainably sourced
• Comparable use level to standard lubricants
• Robust tablets
• Low risk of overblending
• Minimal impact on tablet disintegration
Application
• Direct compression
• Capsules
• Wet granulation
• Dry granulation
• Continuous manufacturing
Packaging
• Available in 25 kg drums, 5 kg pails
See the full white paper on "LUBRITAB RBW – by JRS":
(click the picture to download the brochure)
Source: JRS Pharma brochure "LUBRITAB RBW – by JRS"
See also the press release on LUBRITAB RBW
JRS PHARMA is a leading manufacturer of excipients, offering a complete portfolio of excipient solutions for the pharmaceutical and nutraceutical industries. The excipients portfolio includes high-functionality excipients, binders, disintegrants, lubricants, functional fillers, thickeners, gelling agents, stabilizers, carriers, and coatings. In addition to their wide range of excipients, they offer excellent technical and formulation support to address the needs of their customers.  
---
Do you need more information or a sample of excipients by JRS Pharma?