3D-printed dosage forms for oral administration: a review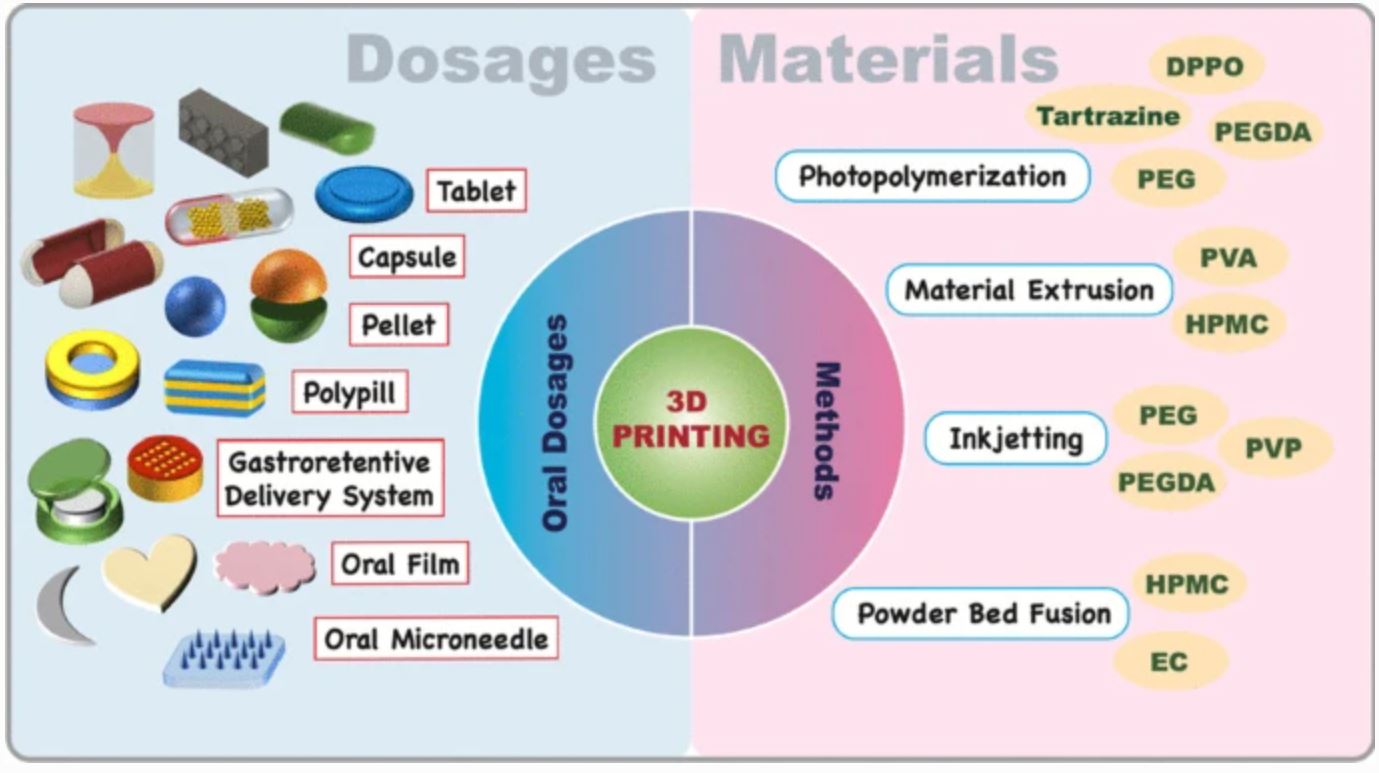 Oral administration is the most commonly used form of treatment due to its advantages, including high patient compliance, convenient administration, and minimal preparation required. However, the traditional preparation process of oral solid preparation has many defects. Although continuous manufacturing line that combined all the unit operations has been developed and preliminarily applied in the pharmaceutical industry, most of the currently used manufacturing processes are still complicated and discontinuous. As a result, these complex production steps will lead to low production efficiency and high quality control risk of the final product. Additionally, the large-scale production mode is inappropriate for the personalized medicines, which commonly is customized with small amount.
Several attractive techniques, such as hot-melt extrusion, fluidized bed pelletizing and spray drying, could effectively shorten the process flow, but still, they have inherent limitations that are challenging to address. As a novel manufacturing technique, 3D printing could greatly reduce or eliminate these disadvantages mentioned above, and could realize a desirable continuous production for small-scale personalized manufacturing. In recent years, due to the participation of 3D printing, the development of printed drugs has progressed by leaps and bounds, especially in the design of oral drug dosage forms. This review attempts to summarize the new development of 3D printing technology in oral preparation and also discusses their advantages and disadvantages as well as potential applications.
Read more here
Pan, S., Ding, S., Zhou, X. et al. 3D-printed dosage forms for oral administration: a review. Drug Deliv. and Transl. Res. (2023). https://doi.org/10.1007/s13346-023-01414-8
---