Matrix Effects on the Performance of Disintegrants in Hydrophobic Tablets – Scientific Poster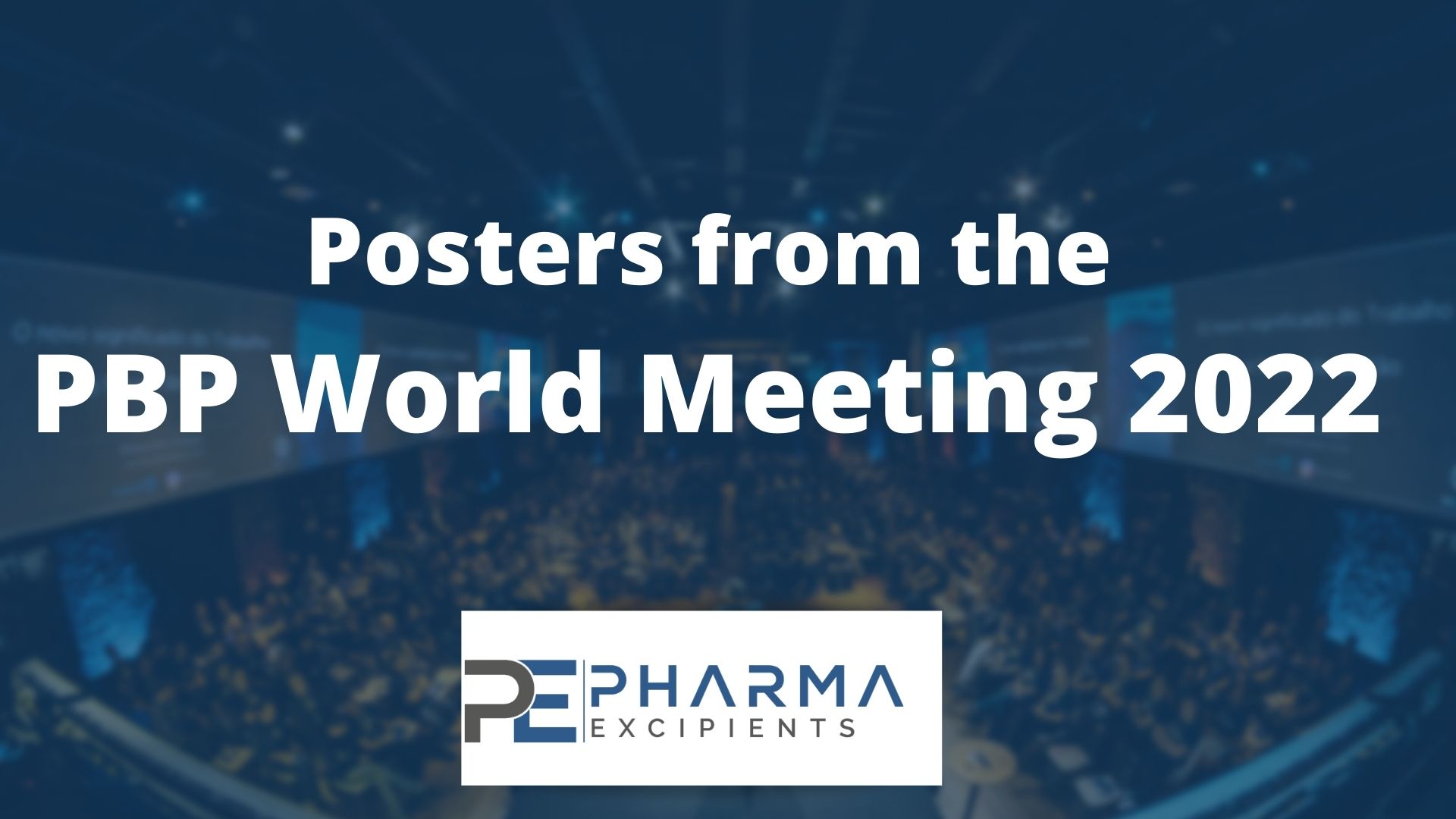 The 12th APV PBP World Meeting took place from 28 – 31 March 2022 in Rotterdam. There was a poster section at the event where really interesting scientific posters were presented. Therefore we asked the presenting scientists if we could share their work in addition online with the Pharma Excipients community.
As many scientists send us their posters we will show several posters of the PBP Poster Session stepwise over the next weeks.
We continue our poster series with a poster from Sonja Bauhuber, Maria Launer, Andrea Geiß and Gernot Warnke from JRS Pharma :
(click on the poster to enlarge it)
Download the poster as PDF: Matrix Effects on the Performance of Disintegrants in Hydrophobic Tablets
Introduction
Recommendations for the selection of disintegrants are usually based on the solubility of the tablet matrix and the active ingredients. Wicking disintegrants, such as croscarmellose sodium (CCS), are commonly recommended for soluble matrices. Wicking enables fast distribution of water throughout the tablet matrix, thus, leading to rapid dissolution of the soluble matrix components. Sodium starch glycolate (SSG) and other swelling type superdisintegrants are often selected for insoluble matrices. In this case, the swelling potential of the disintegrant is utilized to mechanically disrupt the structure of the tablet. Crospovidone (PVPP) is considered a universally suited disintegrant, exhibiting a combination of wicking, swelling and shape recovery. In addition to being insoluble, certain actives may display a high degree of hydrophobicity, thus, affecting the wettability of the entire tablet. The aim of this study was to investigate the effect of matrix hydrophobicity on the performance of different types of superdisintegrants.
Materials
The composition of the test matrix is shown in Table 1. LUBRITAB® (hydrogenated vegetable oil) was used as a highly hydrophobic model compound. VIVASOL® CCS, EXPLOTAB® SSG and VIVAPHARM® PVPP were used as superdisintegrants. PRUV® sodium stearyl fumarate (SSF) served as the lubricant.
Authors
Sonja Bauhuber ; Maria Launer : Andrea Geiß , Gernot Warnke
JRS PHARMA GmbH & Co KG, 73494 Rosenberg, Germany
---
See all other PBP World Meeting posters here