Hayashibara Trehalose SG – For Antibody Purification Use brochure
Hayashibara ― A world leading supplier of pharmaceutical grade Trehalose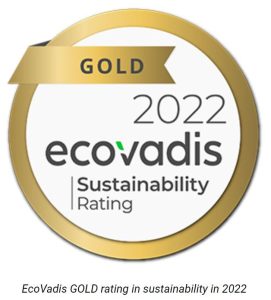 Founded as a starch syrup manufacturer in 1883, Hayashibara has grown into a company with strong research and development expertise, engaging in original and creative research. Utilizing our technological background in biotechnology and in-depth knowledge of saccharide production, Hayashibara became the first company in the world to succeed in the mass production of "Trehalose", a unique disaccharide recognized as a beneficial excipient for the biopharmaceutical industry. In addition to trehalose, Hayashibara has been supplying for many years other high purity ingredients to the pharmaceutical industry worldwide.
TREHALOSE SG – For Antibody Purification Use
Antibody manufacturing process and aggregate formation
While there are various stressors that cause antibody aggregation during the antibody manufacturing process, use of acidic buffers and high concentrations of salt solutions are the major stressors leading to aggregate formation.
Trehalose SG is suitable for use as an additive for antibody chromatography buffers because it suppresses antibody aggregation due to acids and salts, which is a particular problem during antibody purification.
Addition of Trehalose SG in the purification buffer prevents loss of active antibody yield without affecting the interaction with the carrier used for chromatography.
The resulting aggregates may also act as nuclei for further aggregate growth, possibly creating antigenicity of the aggregates, raising quality and safety concerns.
See the full brochure on "Trehalose SG – for antibody purification use" here
(click the picture to download the brochure)
Source: Hayashibara brochure "Trehalose SG – for antibody purification use"
---
Do you need more information or a sample of Trehalose excipients?