The Effect of Tamping Force on Bi-Layer Tablet Robustness – Scientific poster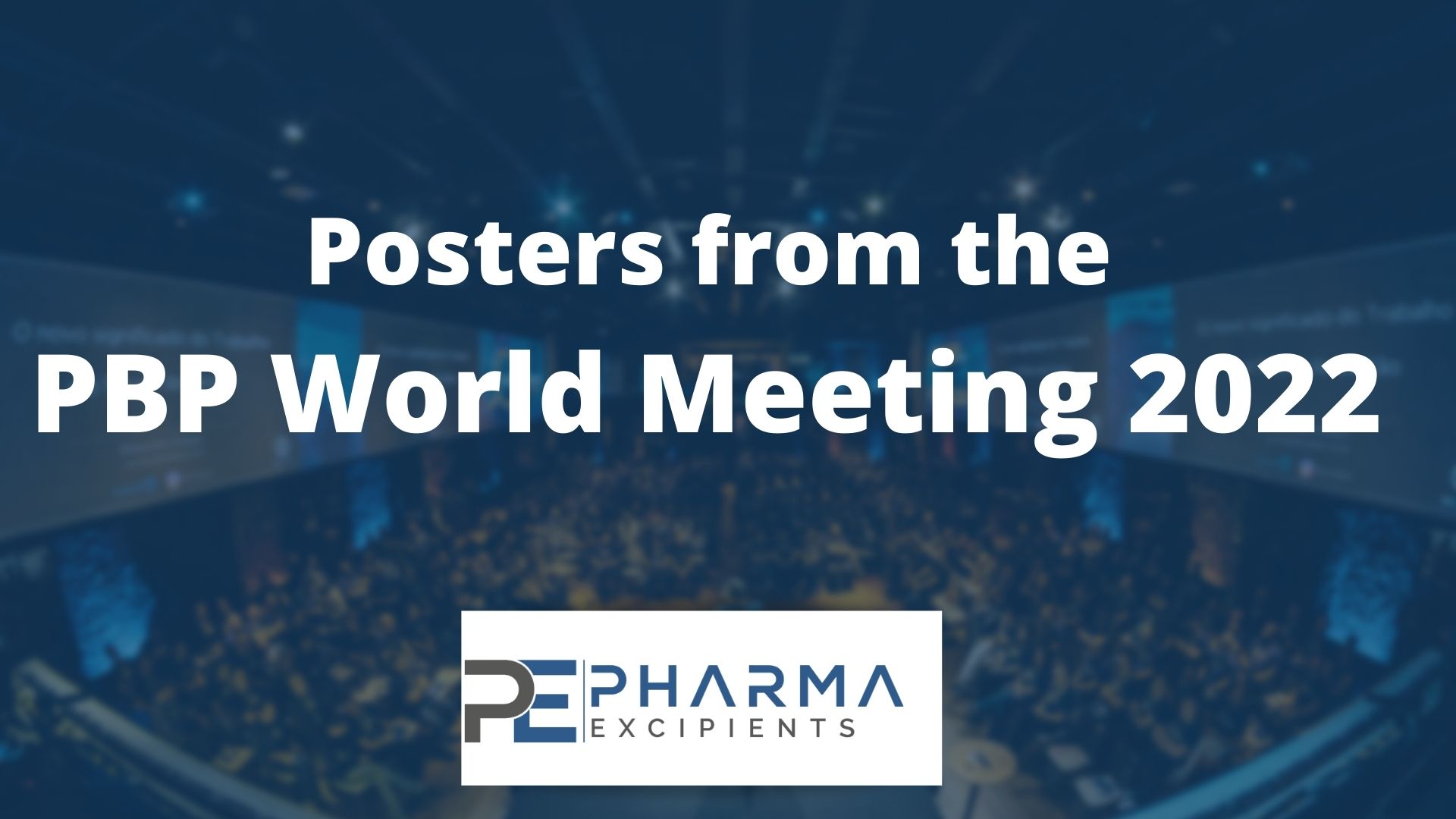 The 12th APV PBP World Meeting took place from 28 – 31 March 2022 in Rotterdam. There was a poster section at the event where really interesting scientific posters were presented. Therefore we asked the presenting scientists if we could share their work in addition online with the Pharma Excipients community.
As many scientists send us their posters we will show several posters of the PBP Poster Session stepwise over the next weeks.
We continue our poster series with a poster from Sabine Wetzel, Tobias Götz,  Christina Schuster and Gernot Warnke from JRS Pharma
(click on the poster to enlarge it):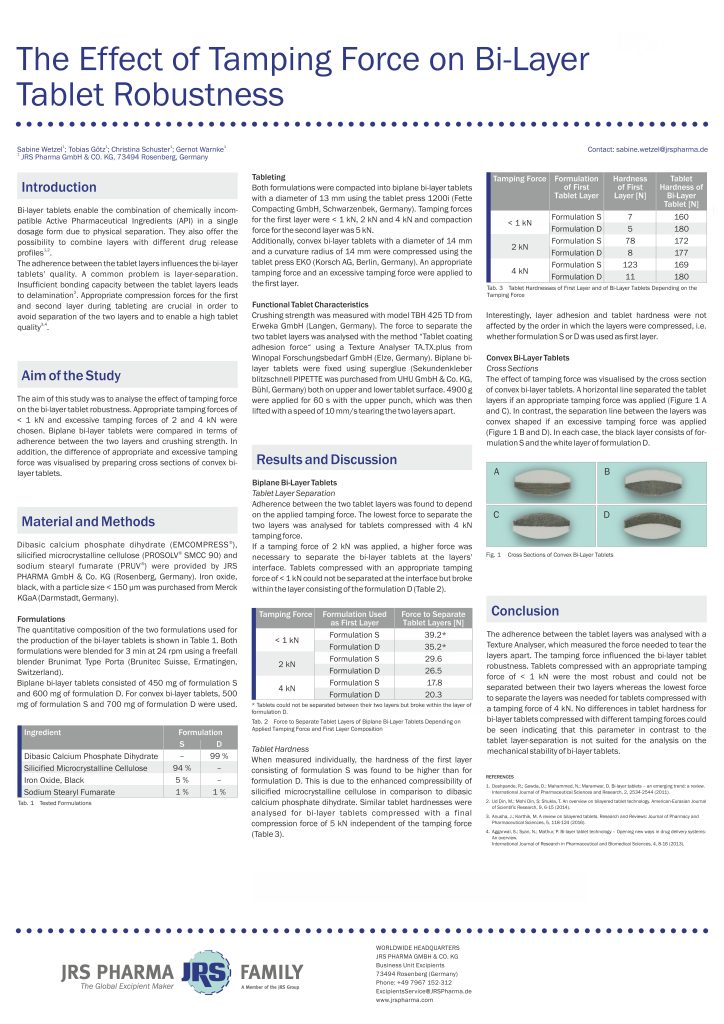 Download the poster as PDF here: WissPoster_A0_Bi_Layer_Tablet_GB_220224
Introduction
Bi-layer tablets enable the combination of chemically incompatible Active Pharmaceutical Ingredients (API) in a single dosage form due to physical separation. They also offer the possibility to combine layers with different drug release
profiles. The adherence between the tablet layers influences the bi-layer tablets' quality. A common problem is layer-separation. Insufficient bonding capacity between the tablet layers leads to delamination . Appropriate compression forces for the first and second layer during tableting are crucial in order to avoid separation of the two layers and to enable a high tablet quality .
Aim of the Study
The aim of this study was to analyse the effect of tamping force on the bi-layer tablet robustness. Appropriate tamping forces of < 1 kN and excessive tamping forces of 2 and 4 kN were chosen. Biplane bi-layer tablets were compared in terms of adherence between the two layers and crushing strength. In addition, the difference of appropriate and excessive tamping force was visualised by preparing cross sections of convex bilayer tablets.
Material
Dibasic calcium phosphate dihydrate (EMCOMPRESS®), silicified microcrystalline cellulose (PROSOLV® SMCC 90) and sodium stearyl fumarate (PRUV®) were provided by JRS PHARMA GmbH & Co. KG (Rosenberg, Germany). Iron oxide, black, with a particle size < 150 μm was purchased from Merck KGaA (Darmstadt, Germany).
Authors
Sabine Wetzel ; Tobias Götz ; Christina Schuster ; Gernot Warnke Contact: sabine.wetzel [at] jrspharma.de
JRS Pharma GmbH & CO. KG, 73494 Rosenberg, Germany
---