Hydrogel-forming microarray patches with cyclodextrin drug reservoirs to enhance the long-acting delivery of the poorly soluble anti-HIV drug cabotegravir sodium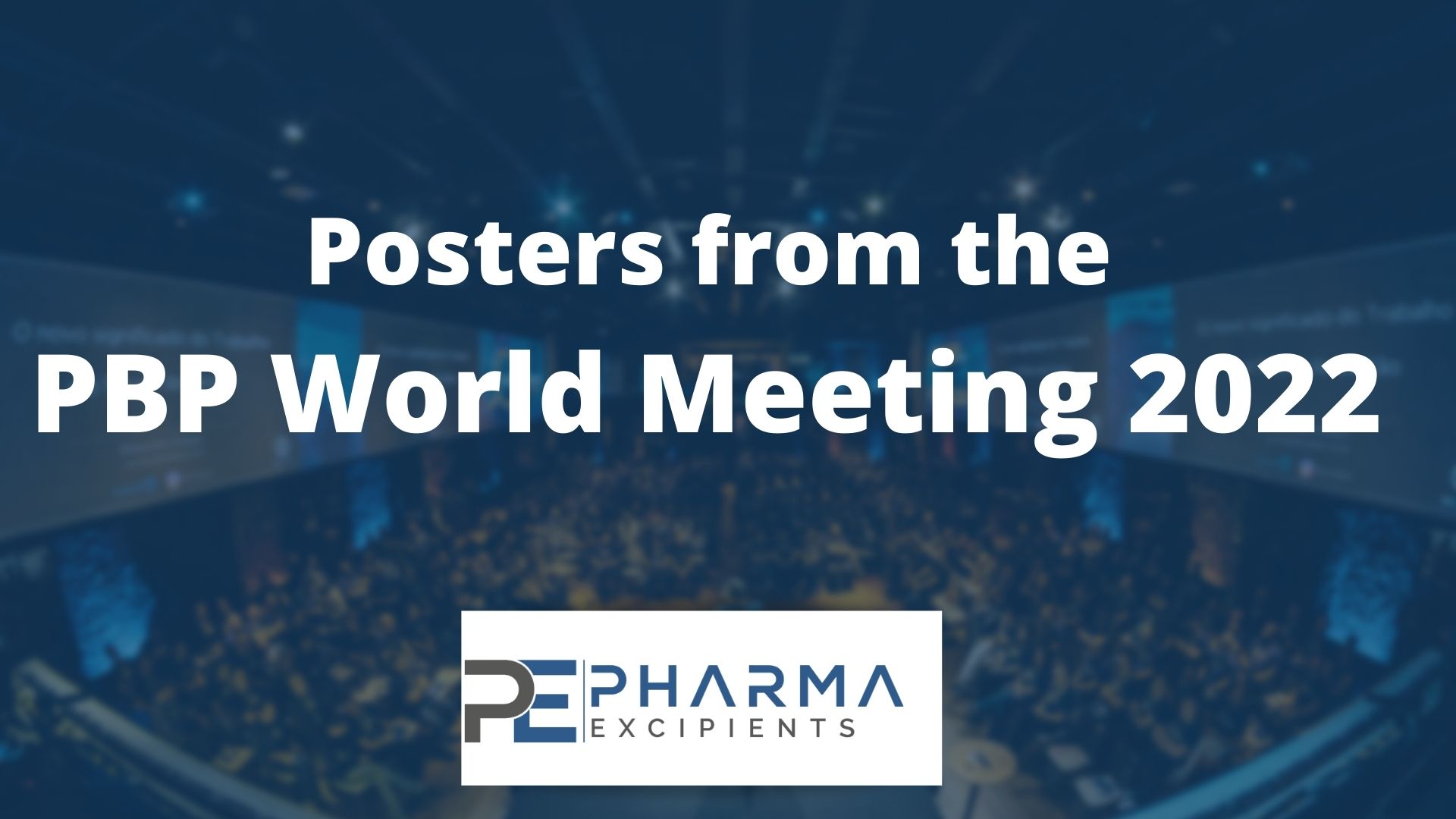 The 12th APV PBP World Meeting took place from 28 – 31 March 2022 in Rotterdam. There was a poster section at the event where really interesting scientific posters were presented. Therefore we asked the presenting scientists if we could share their work in addition online with the Pharma Excipients community.
As many scientists send us their posters we already showed and will show several posters of the PBP Poster Session stepwise over the next weeks.
The next poster in our series was presented by Fabiana Volpe-Zanutto; Lalit K. Vora; Peter E. McKenna; Ismaiel Tekko; Andi Dian Permana; Qonita Anjani1; Akmal Sabri; Alejandro J.Paredes; Helen O. McCarthy; and Ryan F. Donnelly:
(click on the poster to enlarge it)
Download the poster as PDF: Poster Rotterdam Hydrogel forming microarray patches
Introduction
Currently, HIV treatment takes the form of a daily drug regimen composed of multiple antiretroviral therapeutics,
which, unfortunately is associated with a high pill burden and side effect incidence, leading to reduced patience
adherence. Thus, there is an urgent need for alternative delivery systems that address these issues.
Hydrogel-forming microarray patches (HF-MAPs) are one such alternative, offering minimally invasive and pain-free delivery of therapeutics over an extended period.
Furthermore, these devices are designed to be self-administered by the patient and self-disabling meaning no
contaminated sharps waste is generated from their use.
Cabotegravir sodium (CAB-Na) is an anti-HIV drug for the treatment and pre-exposure prophylaxis of HIV infection[1].
CAB-Na is also poorly soluble, which lends itself to depot formation following intradermal delivery.
However, CAB presents significant challenges when the method of delivery is HFMAPs, which are inherently
aqueous in nature.
Herein, we have investigated the use of 2-hydroxypropyl-β-cyclodextrin (HP-β-CD) to improve CAB-Na aqueous solubility and the effect this has on intradermal delivery via HFMAPs ex vivo and in vivo.
Conclusion
This work describes, for the first time, the successful delivery of a poorly soluble anti-HIV drug using HF-MAPs.
The utilisation of effective CD complexation teamed with the rate-controlled delivery of high drug loads provided by the HF-MAP platform facilitated the delivery of clinically relevant doses of CAB-Na in an in vivo setting over a 28- day period following a single administration.
The long-acting release was achieved by forming intradermal micro-depots in the skin using HF-MAPs.
MAPs represent a promising alternative to the currently available oral and injectable treatments due to their ability to deliver HIV therapeutics at clinically relevant levels in a long-acting and minimally-invasive manner, without generating infectious sharps waste.
The findings within demonstrate that the current delivery profile of the formulated MAP device is similar to that of an FDA-approved therapeutic marketed for PrEP and HIV treatment.
Alternative delivery systems such as HF-MAPs have the potential to unlock benefits for those who are affected by HIV infection.
Authors:
Fabiana Volpe-Zanutto*; Lalit K. Vora; Peter E. McKenna; Ismaiel Tekko; Andi Dian Permana; Qonita Anjani1; Akmal Sabri; Alejandro J. Paredes; Helen O. McCarthy; and Ryan F. Donnelly
School of Pharmacy, Queen's University Belfast, 97 Lisburn Road, Belfast BT9 7BL, UK.