Trehalose SG – For DNA/RNA Stabilization brochure
Hayashibara ― A world leading supplier of pharmaceutical grade Trehalose SG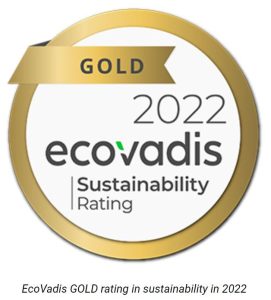 Founded as a starch syrup manufacturer in 1883, Hayashibara has grown into a company with strong research and development expertise, engaging in original and creative research. Utilizing our technological background in biotechnology and in-depth knowledge of saccharide production, Hayashibara became the first company in the world to succeed in the mass production of "Trehalose", a unique disaccharide recognized as a beneficial excipient for the biopharmaceutical industry. In addition to trehalose, Hayashibara has been supplying for many years other high purity ingredients to the pharmaceutical industry worldwide.
Trehalose SG – For DNA/RNA Stabilization
RNA Stabilization by Trehalose SG
Stable storage of nucleic acids from clinical samples is important for accurate molecular diagnostics.
RNA is relatively less stable than DNA against various physical stressors including RNase contamination during RNA extraction from the clinical samples and subsequent treatments including reverse transcription (RT).
Total RNA was extracted from mouse liver in the presence or absence of 10% TREHALOSE SG and then dried. After storage at various temperatures for 2 weeks, the 28S and 18S ribosomal RNA bands were examined by agarose gel electrophoresis. A decrease in molecular weight due to RNA degradation was observed in the control samples when stored at 4 and 25℃. However, TREHALOSE SG protected the RNA from degradation.
Total RNA prepared with or without 10% of one of three saccharides were stored at 25℃ for 2 weeks. After RT reaction, quantitative polymerase chain reaction (qPCR) was performed to amplify the 18S ribosomal RNA gene. The percentage of the initial control (100%) using TREHALOSE SG was greater than the other saccharides, demonstrating that TREHALOSE SG is effective in preserving 18S ribosomal RNA. Results further imply that TREHALOSE SG is free of both RNase and DNase.
DNA Stabilization by Trehalose SG
Genomic DNA solutions prepared from mouse liver in the presence or absence of 5% concentrations of various saccharides were vacuum-dried and further heat-treated at 50℃ for 2 hrs. Then, samples were dissolved in DNase free water and subjected to qPCR to amplify 18S ribosomal DNA to determine amplification rate. When the initial rate was set to 100%, no change was observed at 100 ng/mL DNA, but there was a decrease at lower concentrations (10 30 ng/mL), which was attributed to DNA fragmentation and insolubilization due to changes in the higher order structure. TREHALOSE SG was more effective than other sugars, indicating its stronger stabilizing effect on the structure of DNA.
See the full brochure on "Hayashibara Trehalose SG – DNA RNA Stabilization" here
(click the picture to download the brochure)
Source: Hayashibara brochure "Hayashibara Trehalose SG – DNA RNA Stabilization"
---
Do you need more information or a sample of Trehalose excipients?